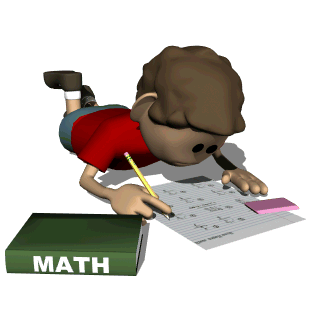 March 22, 2017
Acc. Math, 20 minutes a night of i-ready. If you can't do it at home, then you can come into class in the morning at 7:40AM to get your 20 minutes done each day. Don't forget, I will be checking to make sure that you do, do 20 minutes each day.
Word of the Day Group C worksheets A-Z, Quiz on Friday. March 24th.
Jog A Thon Tomorrow and minimum day as well.
Spring Pictures on Friday.
Math: Bruins and

Fighting Irish:
Bruins:
Fighting Irish: :
Social Studies: Moore's Homeroom Class- Keep working on your state report. Bernal's ~
Dress warm for our field trip tomorrow! It is going to be cold!!! Make sure that you bring a sack lunch.
State Report due Date
s:
Bernal's class due dates
Packet Due 2-17-17 2-24-17
Artwork on the outline of the state due: 2-24-27 3-3-17
All typing due 3-10-17 3-10-17
Final report due 3-24-17 3-24-17
If you have any questions, let me know. It is very important to turn in each piece of the report on the due date and no later. You can earn extra credit if you turn it in earlier than the due date and do a job above and beyond on each part of the report.